Threat & Network Security Management
Built to boost the service levels of our clients, our Threat and Network Security Management Service delivers the expertise, tools and management that safeguard our clients' internal networks from viruses, botnets, worms, Trojans and other threats that emanate from laptops, wireless access points, VPN connections, partner portals and other advanced tenacious threats.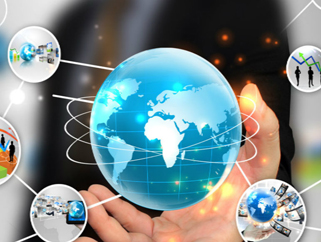 Most importantly, this discipline lends strength to an enterprise's security initiatives, enhancing its protection capabilities and managing the IT infrastructure securely. Our Network Security specialists thrive on implementing, maintaining and integrating the corporate WAN, LAN and Network Security architecture.
We have a Threat and Network Security Management-specific Framework that is beneficial to enterprises in:
Diagnosing the threats that may result in degradation in the efficiency level of an enterprise.
Assessing the known and unknown risks and take a suitable action.
Passing on the relevant information about threats to the distressed parties so as to avoid recurrence of the same in future.
Deployment of the security resources wherever needed.